The College with its infrastructural amenities, magnificent auditorium, seminar halls, lush green campus makes it an ideal learning place for students.
School for Integrated Learning
To succeed in today's business scenario one needs to know not only the analytical and technical skills but also the soft skills which helps in the overall development of the candidate.   School for integrated learning(SIL) was started to develop and nurture communication skills, an overall attitudinal transformation that is essential to becoming effective leaders and decision makers of tomorrow.   Through a series of highly personalized workshops, seminars, role plays, panel discussions and intense small group feedback sessions.   SIL will develop an understanding of what motivates students so that they become more effective managers.
Sports and Recreation Centre
The sports and recreation center caters to the sporting and recreational needs of the student community.   It organizes various intramural and intercollegiate sports activities and games for students and staff.
Library
Our Library is sufficiently stocked.  We have more than 13881 books on management.  This year we have added books worth about Rs.2.5 lakhs. We also have subscribed to magazines and manuals.
We have subscribed to foreign Journals and magazines like Harvard Business Review, Advertising Age, Journals of Marketing Research, Sales and Marketing Management and Vikalpa – IIM Journals.  We have automated the issue and return of library books through the Barcoding system.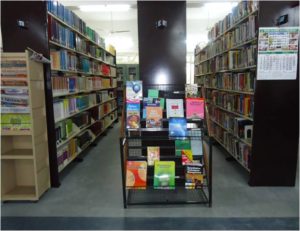 DELNET  (Developing Library Network) : A value added possession DELNET an online library access system is added to our library.
J-GATE 6700 Indexed Free Full Text 2000 online access to management relevant books and journals is subscribed yearly.
Placement Cell
 The college has a full-fledged placement cell to cater to the needs of successful students for projects and placements.  The placement cell is headed by Mrs K.M. Rajini.
Staying Ahead on the Learning Curve
 The college has an excellent academic track record of students attaining distinctions and first classes throughout.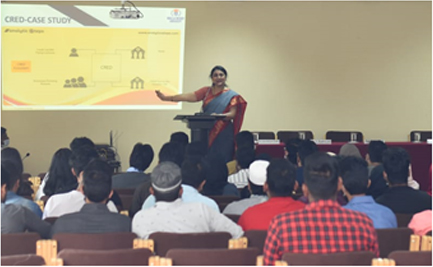 BUSINESS Analytics FOR MANAGERS

BY
 Prof. Lakshmi Rawat, HoD, Malla Reddy University
Industry Interaction
 The college invites esteemed business leaders to classrooms as guest speakers to infuse the class with wealth of knowledge.   Students ask questions, exchange ideas and gain valuable insights from industry wizards on a wide range of business topics.
CCTV Surveillance
The entire college is under CCTV surveillance for security and professional conduct of college activities.