Institute Industry Interfaces
We expose our final year students to the practicalities of an organization, its strategies, management, workforce and products with their market status by organizing yearly industrial tours to organizations across the country like :
Videsh Sanchar Nigam Limited (VSNL) – Mumbai
Rashtriya Chemical Fertilizers (RCF) – Mumbai
Vizag port trust – Vizag
Infosys – Bangalore
MICO – Bangalore
We also infuse business trips with pleasure through exclusive sightseeing of scenic locales like Khandala, Ooty and Mysore to name a few.
Communication Lab
Good communication is a powerful guide to spark any career in the vistas of life, more so in management. To enable our students to enhance their communication skills, we conduct communication labs every week. These interactions have proved to be very effective and enriching for the students as well as the staff and have influenced their interpersonal relations to a great extent.
The communication lab is equipped with LCD and other audio-visual aids to the teaching staff and students. Further, we have added Smart Interactive Board to make the Communication Labs more effective.
The college is an institutional member of 'The British Library'. We are progressing towards creating communication as an environment and not as a system or method because we believe that communication chisels and moulds a passive listener into an active interactor with right expressions and words.
Sports activities
A Physical Director is especially appointed to take care of all Sports related Activities.
We have a full-fledged sports department with the availability of all Indoor and outdoor games.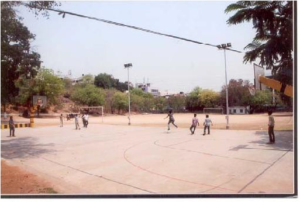 Center

for Integrated Learning
The centre imparts training on overall personality development of the student. Weekly seminars are held which include group discussions, case studies, role-playing, personal counselling, mock press conferences.
• Syncretize is a workshop conducted with the aim of an interface with corporates. This workshop provides a platform for would-be managers to interact with the luminaries of the industry.
• Quizzing
• Memorial lectures
Magazine / Newsletter: Placement Brochure published every year
Technical activities /Tech fest
Literary activities: Organizers Quizzers /Group Discussions
Industrial Visits/tours: Industrial tour organized annually
Placement Cell
We have a full-fledged Director of placements. The Placement Cell renders advice, assists and guides students in the following areas:-
1) Industrial Counseling
2) Various facilities available from different Government and Quasi-Government.
Institution for starting Industrial Projects.
3) Counseling for Higher Studies and Foreign Travel.
4) Project Placement.
5) Short Term Industrial Course in various Government Undertakings.
6) Industrial Visits.
7) Attachments for Practical Training.
8) Extension Lectures.
9) Campus Interviews and Final Placements.
Final Placement:
The batch which passed out recently have joined the following organizations viz:
GE, Deloitte, Karvy Services, TATA Cellular,
DCL Finance Limited, HSBC, HDFC, DELL,
ICFAI, Citi Bank, Pepsi, Cannon, Modi Xerox,
Dr.Reddy's Lab etc. while some of them have
started their own business.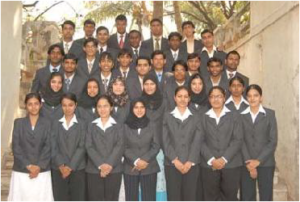 We also offer "Career Counseling"
Auditorium / Seminar Hall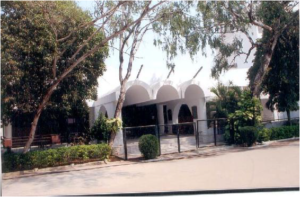 Cafeteria